Testimonials
We also take this opportunity to convey our sincere gratitude for your care, concern in the past to empower people with Disability so that they can work towards a life of self esteem and dignity, Neither we nor the ople with Disability can ever pay you back for this. But surely they will pay it forward, And they are doing so.

The Association of People with Disability
Mansoor Ahmed.S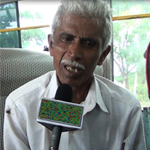 we came to Tavarekere Government Hospital for eye check. Here we learnt that Aashra Foundation is organizing free eye checkup camp. There was problem in my left eye. I was identified and brought to Bangalore for eye surgery. My good wishes and blessings to Aashra Foundation and I wish they continue to help people in future also.
T. Butaiah
Basarkunte in Tumkur district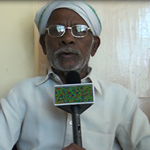 I went to Kalambella Hospital for eye check-up. Some of our friends and the doctors at Kalambella Hospital suggested that Aashra Foundation conducts free eye cataract operations at Modi Hospital, Bangalore. So, we came to Bangalore and Aashra foundation provided food and shelter to us. Like us many other people we were in the dark because of this eye problem, but they helped us and brought us in light by organizing free cataract operation. My good wishes to Dr. K. V. Satish for helping poor people like us.
Shirataluku Chikaguda.